Saturday October 22, 2016: 9:00 AM - 6:00 PM
Sunday October 23, 2016: 9:00 AM - 5:00 PM
At Jill's House (directions in the supply list provided to registered participants)
Members: $275
Non-Members: $300
Full Amount: Members ($275)

Full Amount: Non-Members ($300)

Deposit: Members & Non-Members ($100)

Balance: Members ( $175 due by September 22, 2016)

Balance: Non-Members ($200 due by September 22, 2016)

Maggie Maggio is combining two of her fabulous workshops into one full weekend here in Houston. First we'll go on a color adventure in "Color Explorers 101: Discovering the Many Worlds of Color." Maggie will guide you through the latest discoveries in the art and science of color with a series of experimental hands-on explorations that intentionally combine your personal sense of color with a strong foundation in the reality of how color works.
Next, we'll explore color nuance by making a collection of polymer swatches using Maggie's signature ColorWash technique. You'll then make a bracelet using what you've learned about color and Maggie's pinched polymer technique.
You will finish the weekend with not only a nice bracelet that you've made, but more importantly a better understanding of the complexity of color and many new tools to continue your explorations of the interconnected system of light and pigment that is the heart of 21st century color.
Please read our deposit and refund policies here.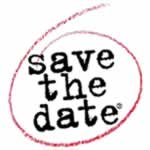 SAVE THE DATE!
2017 LONE STAR RETREAT
SEPTEMBER 22 - 24, 2017
South Shore Harbour Resort & Conference Center
League City, Texas